For over four centuries, Blue and White delftware has been the Netherlands' foremost national product, bringing along a fascinating history. Initially intended as an affordable imitation of the blue and white porcelain imported from China, Blue Delft led to significant innovation in the Dutch ceramic industry. The materials, decorations, tools, and organization of the factory had to change to meet the high demand for a local product similar to the imported oriental porcelain.
One major problem was the lack in Europe of the main ingredient of porcelain, kaolin. For this reason, the Delft potteries developed a new kind of tin-glazed earthenware with exotic-looking shapes and oriental-style decorative motifs.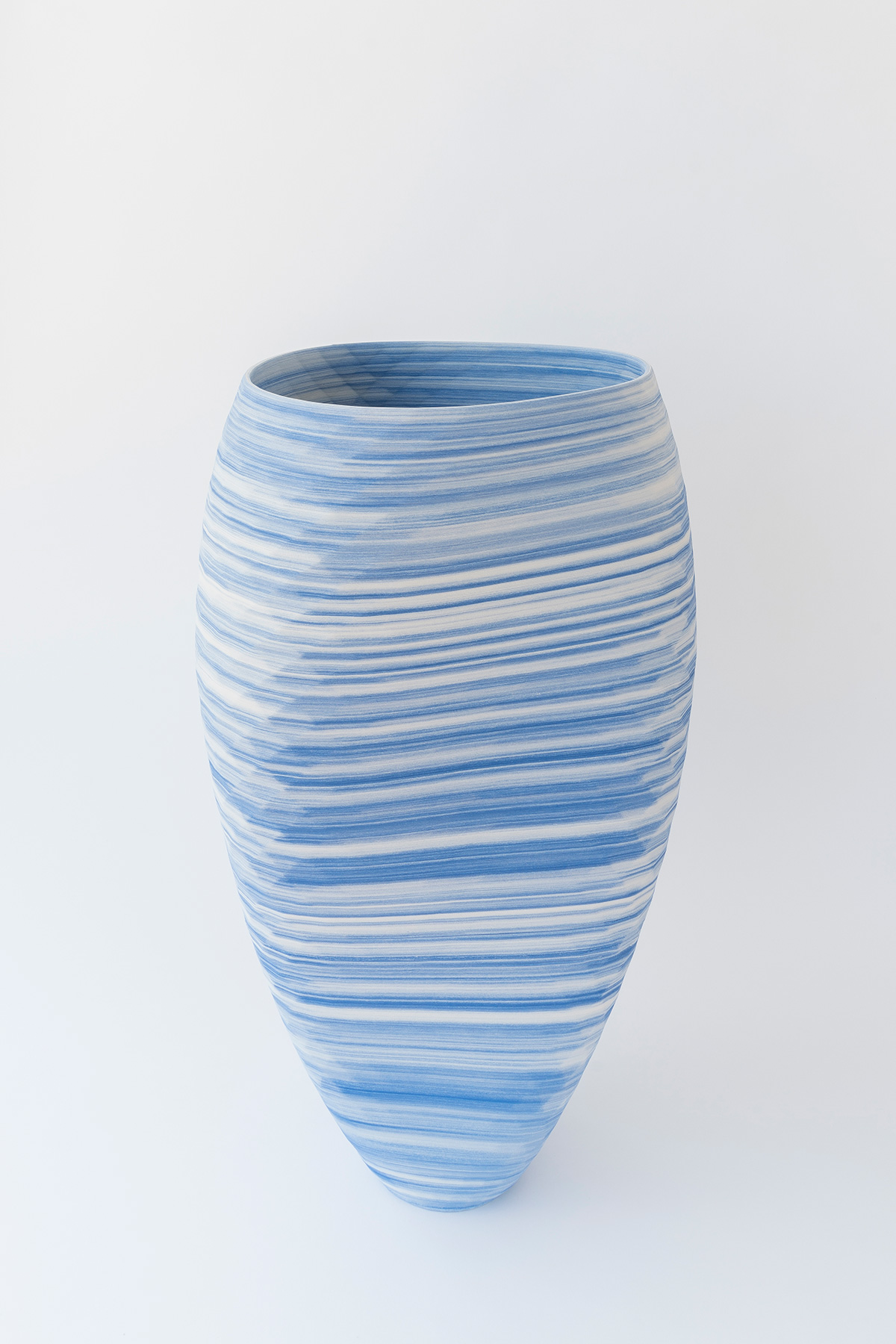 3D Printed Blue and White Porcelain
In the same way, the Dutch designer Olivier van Herpt had to face challenges and introduce innovations in the process of making the Blue and White porcelain vases. Initially started as a commission by the Kunstmuseum Den Haag to complete the pedestal of a flower pyramid from the 17th century, the designer used the ceramic 3D printer he had created, improving the process until he was able to create fourteen 3D-printed, stackable pieces in blue and white porcelain.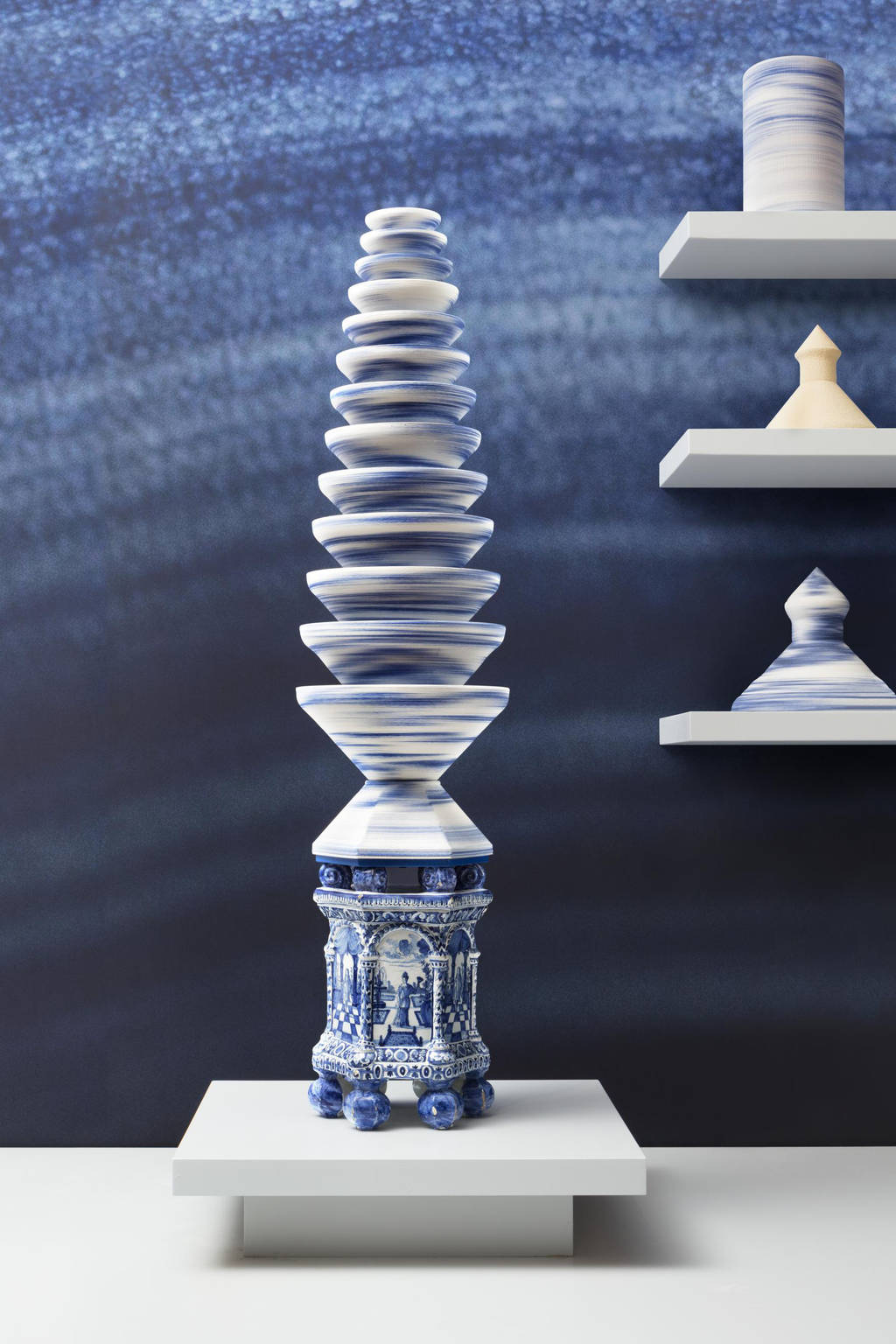 Blue and White vases
Olivier had developed a ceramic 3D printer able to print porcelain pieces up to 90 cm high. These objects are made out of very thin walls thanks to the capability of the machine to extrude a hard clay body that maintains its shape during printing. The consistent flow of material is proven by the fine layers that manifest in the precision of the printing process. The unglazed surface underlines the character of the material and is shown in the structure as a result of the movement of the machine. The tiled surface indicates the digital provenance of the object applied in a precise, sinuous form.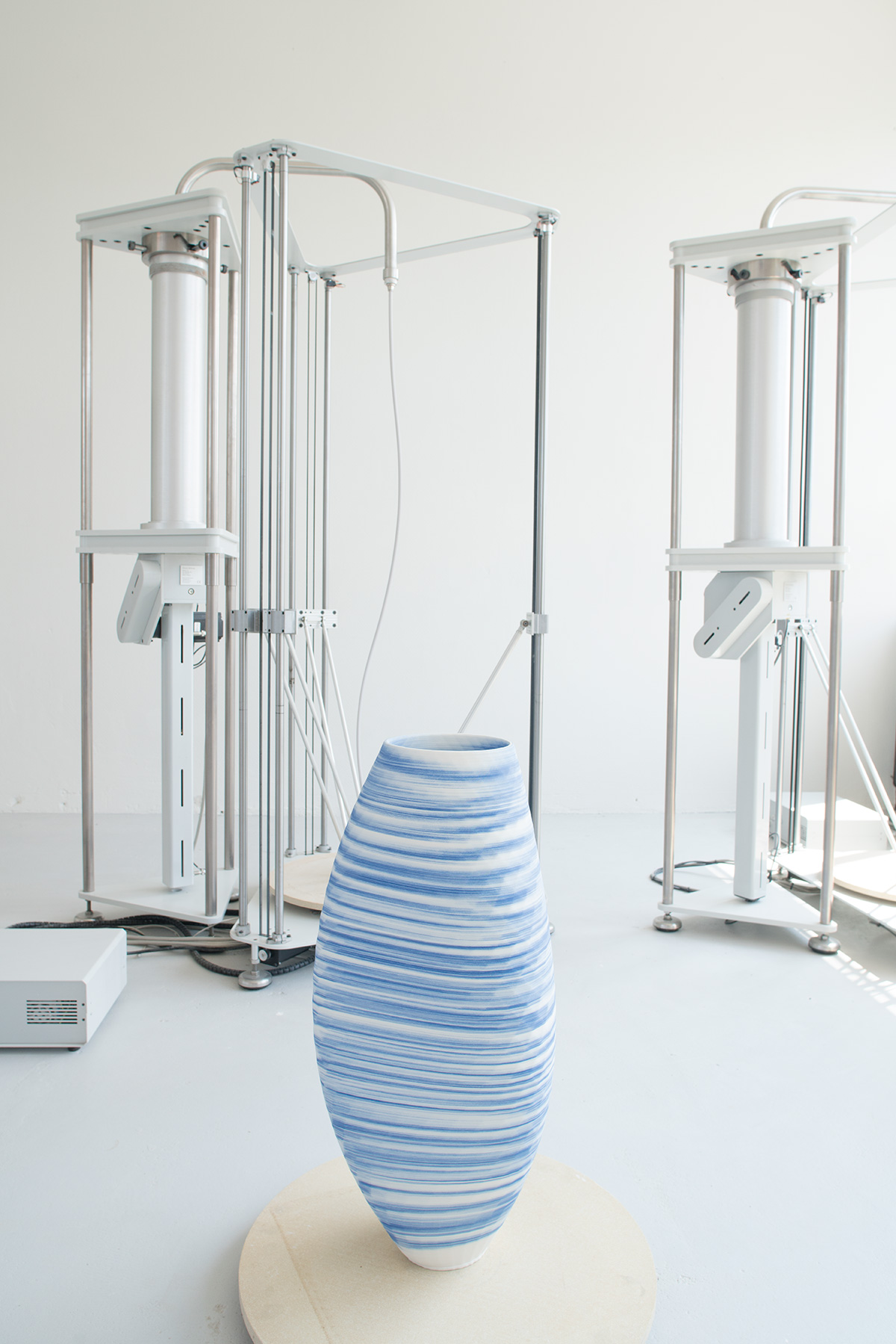 The blue pattern is the translation of human interaction by the machine. Cobalt oxide is mixed by hand with the white clay body before being inserted in the extruder. The cobalt blue pattern is then reconstructed by the 3D printer, resulting in a radial gradient celebrating cooperation between man and machine.